Check out our Facebook Group St.Catharines Boxing Club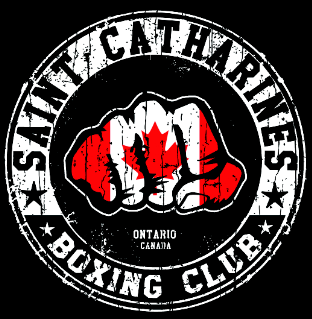 Welcome to the St. Catharines Boxing Club, a non-profit organization that provides a supportive environment for male and female athletes of all ages who are interested in pursuing competitive or non-competitive boxing training. The club's friendly atmosphere allows our members to foster discipline, increase athleticism, encourage healthy living and build a sense of community. We believe that any athletic or personal goal can be achieved through perseverance, determination and hard work. Our trained coaches provide a group regimen and one-on-one training that facilitates the development of sportsmanship, focus and comradeship.
Come down and check us out!
50 Niagara Street, St. Catharines,
Ontario, L2P 1N2
905-988-1244
stcatharinesboxingclub@
yahoo
.ca